Thespian Club and ITS Troupe #1798 Officers
Elections for our 2018-2019 Club and Troupe Officers will be held at the first Thespian Club meeting of the school year.

Student Leadership Opportunities
In addition to our officers, students are able to work on our productions to build their leadership abilities. Some examples of student leadership positions for each production are:
Stage Manager
Assistant Stage Manager
House Manager
Other positions may be available depending on the production and student interest. Students, please talk with Amanda or Mrs. Rude for more information!

About the Directors
Amanda Vandermeer, Director

Amanda is an alum of Canton High School and a graduate of Illinois Wesleyan University with honors. She was an active participant in the Thespian Club while at CHS and is proud to be back to help the theatre program grow! At IWU, Amanda earned her Bachelor of Arts degree in Theatre Arts, focusing on stage management and directing, and a minor in English. She is passionate about training the next generation of theatre artists, recently teaching theatre arts classes for Peoria Academy's after school arts program and coaching their successful IESA Speech Team. Amanda officially joined the theatre directing team at CHS in 2015, co-directing Anne of Green Gables and Tarzan. She has since tackled The Nit Wits, Mary Poppins, The Crucible, and Big Fish. In the fall of 2017, she also began assistant coaching the CHS Speech Team. Other favorite projects she has worked on include Oklahoma! (CHS, Assistant Director/Fight Choreographer), Gruesome Playground Injuries (Phoenix Theatre, Director), Harvey (Fulton County Playhouse, Director), and Playhouse Creatures (EMJK Lab Theatre, Stage Manager). Amanda is excited to be taking on another exciting year of theatre with the students at CHS!
Lorie Rude, Club Advisor

Lorie Rude is a CHS alumni who has directed numerous pays and musicals at Canton High School over the last sixteen years. Some of her favorite production from the past include Joseph and the Amazing Technicolor Dreamcoat, Thoroughly Modern Millie, Grease, and Little Shop of Horrors. Lorie earned a BA in Theatre in 1996 from Missouri State University and a BA in English Education in 2010 from Western Illinois University. Lorie worked at Peoria Children's Home for many years before deciding to be a teacher. She taught a year at Galesburg High School before being hired on at Canton to teach English in the Freshman Academy. In her spare time, she involves herself in community theatre ad church activities. Lorie is currently working toward a Master's Degree in Instructional Design and Technology from WIU. She is also enjoying spending time with her family. Lorie lives in Canton with her husband Adam and two daughters, Lily and Laynah.
Tony Militello, Music Director/Technical Director
Tony Militello is a 2001 graduate of Rochester High School in Rochester, Illinois. He graduated from Millikin University in 2006 with a Bachelor's Degree in Vocal Musical Education. Tony spent 3 years as sound designer and sound engineer at the Springfield Muni where he was involved in productions of Grease, Aida, Ragtime, Miss Saigon, Godspell, Chicago, and Beauty and the Beast, to name a few. In his 9 years teaching in Canton, he has served as vocal director, music director, sound, lighting, and technical director, as well as set designer and set builder. He appreciates the opportunity to pass on his love of theatre to the students at CHS, and looks forward to doing so for many years to come. Tony lives in Canton with his wife, Megan, and their sons, Dominic and Leo.

Powered by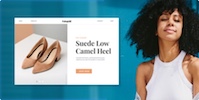 Create your own unique website with customizable templates.